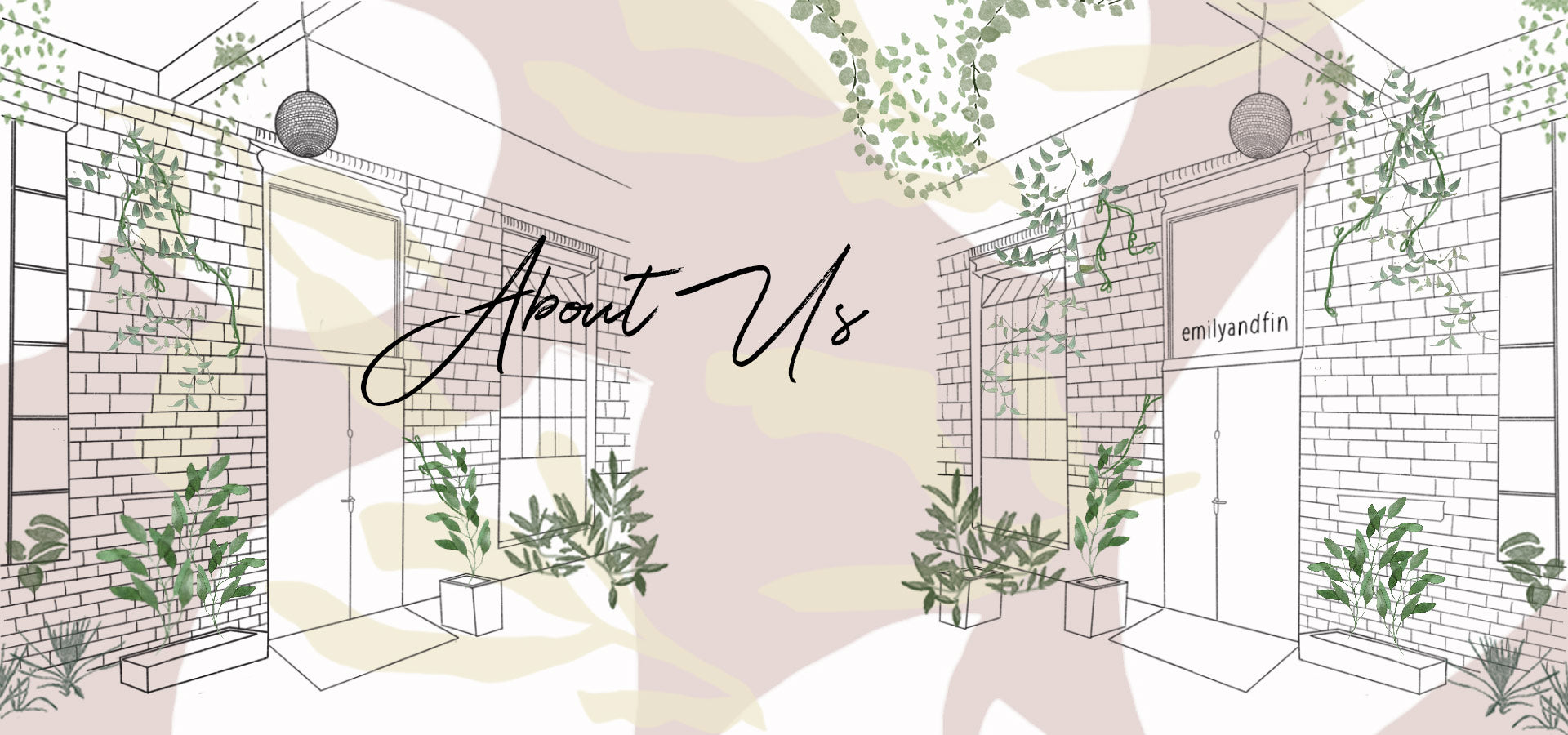 WHO WE ARE
Welcome to Emily and Fin. We are a partnership of distinctive prints and considered cuts designed in-house by women, for women. Emily and Fin creates thoughtful clothing that is carefully crafted.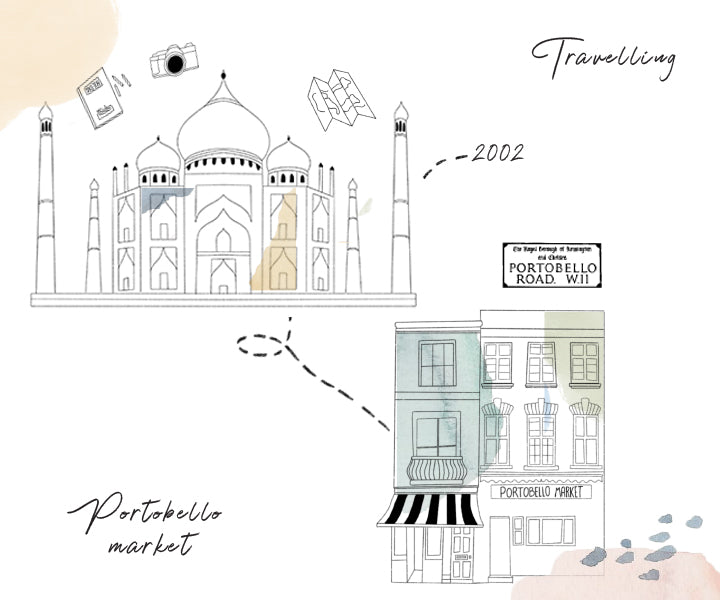 THE STORY
Emily and Fin is an independent clothing brand for creative women that is rooted in friendship and complementary talents. A trip to India together where they had clothing made inspired co-founders Emily Whittle and Fin Armour-Brown to start a brand and turn their passions into a business. They returned armed with sketch-pads bursting with designs just waiting to be made and the original creations that were born from these adventures laid the foundations for Emily and Fin.
They began on London's famous Portobello Market, creating clothing from beautiful fabrics sourced from far-away destinations.
Since those early beginnings 20 years ago we've swapped Portobello Market for our East London design studio, based in an old Victorian Linen Factory, where we design and develop all our pieces from scratch. Emily's love of colour and sense of fun, and Fin's intuitive sense of shape and form, are reflected in every distinctive print we design and silhouette we create. The two elements are then brought together to create our beautiful and creatively considered clothing.
Emily's gift for print design and eye for distinctive fabrics, and Fin's talent for pattern cutting and silhouette are a perfect match. Their instinctive ideas have a way of finding a natural creative balance. Emily and Fin harnesses these inherent skills to create clothing that is a collaboration of fabric and shape. We believe both are essential and one can't exist without the other.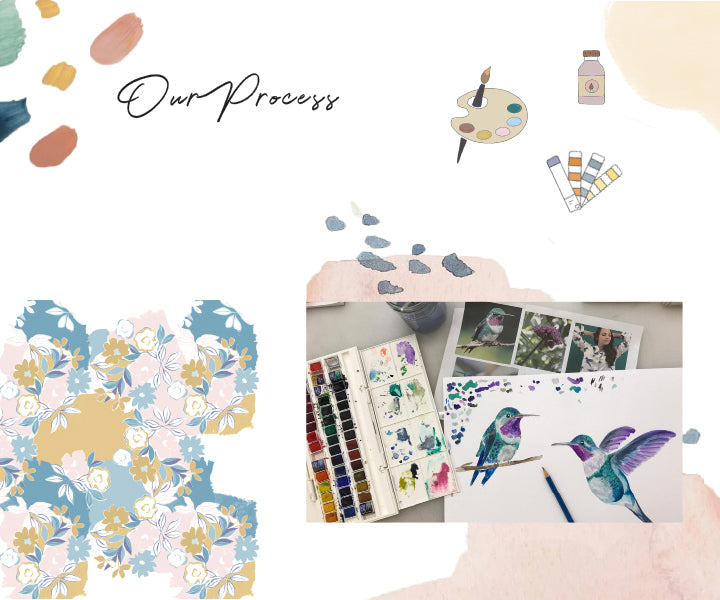 OUR PROCESS
Our prints can start with the stroke of a paintbrush, a sketch, an inspiring location, or an exhibition, meaning each has its own special charm. 
Every collection has its own concept from which we gather colours and draw sketches to create the initial print ideas which are then developed into our print designs.
Taking into consideration the mix of design details, scale, balance and colour, we select the final prints for the collection. The fabric bases are then chosen depending on the drape and movement we feel would lend itself best to each print and to the silhouettes that the prints will be placed into.
Each new Emily and Fin silhouette is crafted in our London studio. We drape, pattern cut and toile our designs in-house so we can trial and test every piece until it looks beautiful and fits perfectly.
Draping is the process of positioning and pinning the fabric onto the dress form to create the pattern. This is a very creative process and every step in the creation of each design detail can be worked with until it fits and hangs exactly as we want it to.
Once the final pattern has been approved, a paper pattern is cut and the toile is made which we then fit on a model to make sure that each silhouette fits the body well, and is comfortable as well as beautiful.